With the official website, the primary goal of every business is to deliver a seamless browsing experience to the users. The more user-friendly your website is, the easier it would become to engage the customers online.
Of course, that would require regular maintenance of the website to ensure everything is working fine. Companies, across the globe, willingly pay for their website maintenance as they know the significance of having the website in top-notch condition.
However, there are some people who consider maintenance a waste of time and money. So, today, we have decided to explain some of the major reasons why it's necessary to take website maintenance seriously.
Keep Your Website's Content Fresh
If you have ever performed SEO or read about it online, you already know the importance of content in the digital world. Digital Marketing experts consider content as the primary pillar of their SEO campaigns.
However, it's also important to regularly update the content. Why? Because it'll help you give something fresh to your customers every time they visit your website. No doubt, you can publish articles on the latest topics, but updating the website content is equally important.
In addition to engaging the visitor, this will also help you optimize your website for the latest keywords. And, since Google keeps on changing its search algorithms, it only makes sense to regularly optimize the content so that it's in compliance with the latest algorithms.
Remove Useless Pages & Features
The digital world keeps evolving from time to time. Things that are working today are less likely to deliver the same results in the near future. That's why it's imperative to remove useless elements of the website so that customers can enjoy an uninterrupted browsing experience.
Whether it's a web page that's no longer required or a widget that's hampering the website's basic functionality, website maintenance will help you remove every element that's restricting your website from engaging the customers.
Optimize the Website Speed
Website's loading speed is a great indicator for the customer to decide whether to stay on the website or not. A website with poor loading speed will eventually irritate the customer and he is more likely to visit one of the competitor websites.
That's why it's extremely necessary to make sure that your website is loading quickly. Since an average user waits for 3 seconds for a website to load, make sure that every page on your website loads within three seconds.
An easier way to do this is to run regular website maintenance. More often one of the website elements, be it an image, video, or a file ends up damaging the website speed. With regular website maintenance, you can ensure that your site doesn't have any element that's causing damage to the loading speed.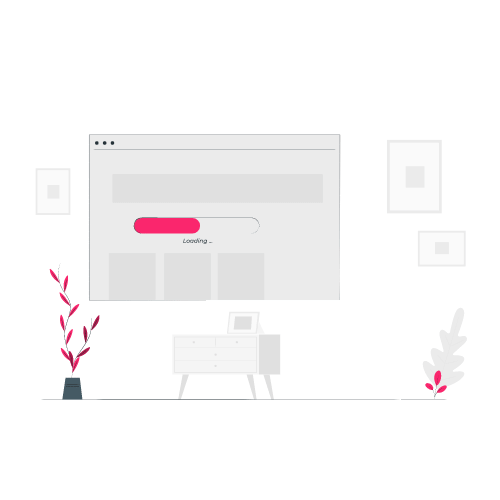 Install Essential Technical Updates
At the end of the day, your website is only running because of the technical elements working at the backend. One minor technical issue can wreak havoc on the overall performance of the website.
It is always advised to install the latest technical updates on your website, especially if you're running it on a CMS like WordPress so that the website doesn't fall victim to any technical issue at all.
Keep Your Website's Security Intact
One of the major reasons why you should never overlook website maintenance is security. A website that's frequently updated is hard to hack. An old website, on the other hand, is a pretty easy target for any potential hacker.
And, since you use your website to get customer's personal information as well, it becomes more imperative to keep your website up to date. This way hackers won't be able to steal and misuse your customer's personal information.
Website maintenance should be like an annual ritual for every business. Whether you own a B2B or a B2C business, investing in website maintenance will only help you maintain consistent business growth. If you don't have an in-house team of web developers, you can also look for dedicated website maintenance services and let professionals keep your website up to date all the time.