It's no arguing the fact that a fully-functional website has become a necessity for every business in the modern world. From startups to large enterprises, every business needs a website to reach out to its global audience and generate potential leads.
However, you can't expect to turn visitors into valuable customers if your website fails to provide the desired functionality. To make your website a success, it's extremely important that it contains all the necessary elements so that you can boost the overall conversion rate.
So, in this blog, we've put together 7 of the most critical website characteristics that'll help you build an engaging and feature-rich website for your business.
Today, the majority of Internet traffic comes from the mobile itself. Smartphones have made it more convenient for the end-user to access information any time they want. It means that if you want to reach your potential customers, your website must have a mobile-friendly design.
Moreover, a mobile-friendly website is more likely to appear in the Google search results. While Google hasn't officially confirmed it anywhere, it does consider mobile-friendliness as one of the important
So, make sure that your website is compatible for mobile users as well. You can start by checking the current mobile-friendly status of your website using Google's official mobile website tester.
A general user would wait for at most 3 seconds for a web page to load. If the page takes more than three seconds, the user is most likely to look for other options on the web. This means that if you want to attract customers online, make sure that your website loads at a lightning-fast speed.
One of the ways to improve loading speed is to optimize the images on your website. Before uploading any image, make sure to compress its size. In addition to this, if you want to add any videos, it's better to first upload them on YouTube and then share the YouTube link on your website. This way your website won't take forever to load and the users will enjoy a great browsing experience.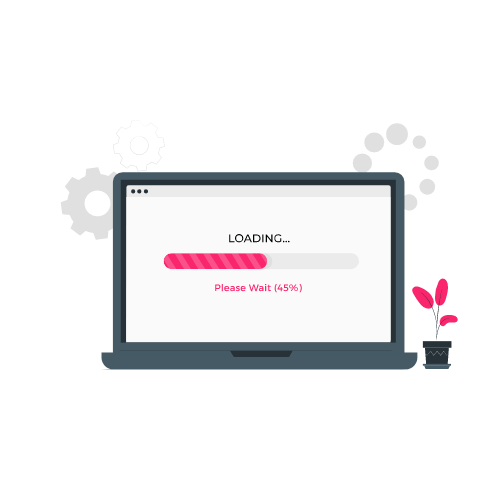 Focus on Content Presentation
While browsing through different corners of the web, you must have come across the phrase "Content is King". While this statement is completely true, you must also focus on how the content is presented on your website.
Why? Because an average user will never read the entire content. He's more likely to skim through the page and only read key-points. That's why it's always advised to add a proper distribution of heading tags, paragraphs, lists, etc. In addition to improving content readability, this will also make your website visually appealing.
Once your website is up and running, it'll be imperative to optimize different on-page elements to achieve better search engine visibility. Today the only way for a stranger to stumble upon your website is to ensure that it ranks in the top positions of Google search results.
This can be achieved by following the latest SEO-trends and using the most suitable techniques to optimize the website so that it becomes search engine friendly and can rank higher for all the potential keywords. If you don't have the desired expertise, it's better to hire a team of professional SEO analysts and let them optimize your website for the search engine.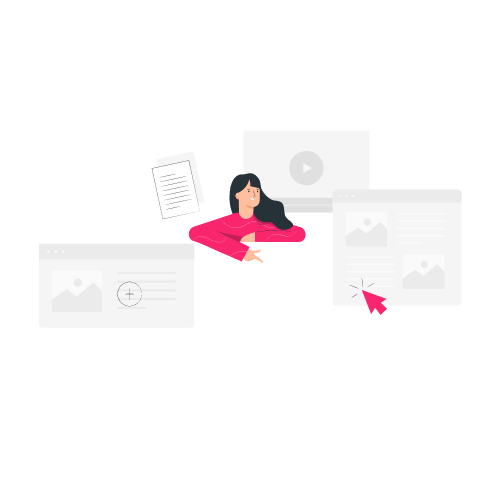 One of the biggest mistakes businesses make while designing a website is to randomly place the call-to-actions on different web pages. The truth is if these Call-to-Actions (CTAs) aren't placed strategically, it'll get difficult to generate more leads.
So, make sure to sit with your marketing team and build strategies to effectively place CTAs at the right place so that you can successfully navigate the visitors through your sales funnel.
If you've been doing your research about the online presence of a business, you must have come across the phrase "Content is the King". However, in reality, quality-content is the real king. You can't simply publish content on your website and expect it to engage the readers. The content should be captivating and more importantly should precisely explain your product/service.
You should also add all the potential keywords to your content so that it can rank in the Google search results. While it may sound a bit surprising, Google considers content as one of the top 200 ranking factors. It means you should never compromise with the content quality at any point in time.
Content is not about writing huge chunks of text. Your website should also have plenty of visually appealing elements such as images, videos, GIFS, etc. For instance, if you are planning to develop a website for your law firm, it must include images of your office, employees, and other law-related visual elements.
Studies suggest that images and videos are more captivating than regular content and can help businesses generate more leads online. To stand out in the market, you can also add infographics to your website as they are the perfect way to deliver information while engaging the user at the same time.