Companies often consider website redesigning an unnecessary and time-consuming task. However, little do they know that redesigning the website can actually boost their web presence and accelerate the overall business growth.
As surprising as it may sound, but website redesigning comes with an array of benefits for a business. A little tweak in the website design every once a while can help you outperform your competitors while staying at the top positions of Google SERP at the same time.
So, in this blog, we are going to share some of the benefits of website redesigning and why every business should consider doing it.
Improve Your Website Performance in Google SERP
It's no secret that the primary goal of having a website is to rank in the top positions of Google search results and attract leads organically. Of course, you can rely on paid marketing, but organic leads have comparatively better conversion rates.
In fact, statistics suggest that 70-80% of the customers completely ignore the "Paid Ads" in SERP. It means that your website needs to rank in Google search results for the target keywords.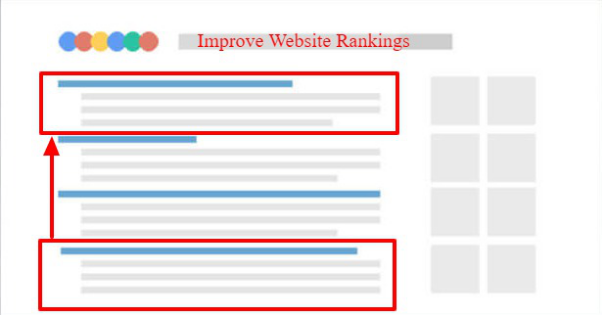 However, the bad news is attaining top search engine rankings isn't a cakewalk. Google has a habit of rolling out a new search algorithm every now and then. So, if the current design of your website isn't in compliance with the latest search algorithms, your rankings are most likely to drop drastically.
This is when website redesigning will save the day. Website redesigning is not only about tweaking the color and swapping the visual elements with cool transitions. It also involves content restructuring that'll improve your website's SEO. As a result, it would become much easier to secure a position on the first page of the search results.
Boost the Overall Conversion Rates
Using a website to generate leads is all about trial and error. You come up with an initial design for your website, launch it in the market, and eventually understand what needs to be optimized to convert the visitors into potential leads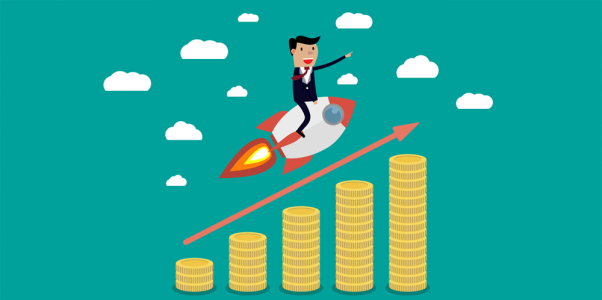 The current design of your website may have dozens of drawbacks that are keeping you from getting better conversion rates. Maybe the call-to-actions need to be improved or maybe your content plan is outdated or if you own an e-commerce business, maybe your product pages require optimization.
The truth is there could be a multitude of things that might be restricting you from achieving your potential goals. So, embarking on a website redesigning journey will help you filter out the bad elements of the website and enhance its overall look/functionality.
Improve Your Site's User Experience
User experience is the primary key to turn a one-time visitor into a potential lead. The more your website engages the user, the higher would be the conversion rate. That's why you should always emphasize on implementing changes that'll help your website engage the visitors.
This can be done in numerous ways. For instance, you could start by changing the general outlook of the website and gradually move towards installing elements that enhance the website functionality.
You could also improve the site navigation so that the user can easily navigate to the desired page without any hassle. The main objective should be to make your website as interactive and as easy-to-use as possible
Improve Website Usability With Widgets
Widgets play an integral part in providing a better user experience to the customers. For instance, the majority of websites have chatbots that reply to the customer's queries within seconds. As a result, customers won't have to wait for hours to get their queries resolved.
The good news is we are living in a digital era where new widgets are introduced every day. So, to ensure that your website stays trendy, it's important to frequently update the widgets on your website.
Optimize Your Website for Mobile Users
The world has already gone mobile as smartphones have become the go-to device for customers to browse websites. If you don't optimize your website for mobile users, your site's search engine rankings are most likely to fall down drastically.
While redesigning the website, the designers will make it responsive which means it'll behave the same way across different devices. So, it doesn't matter whether the user accesses the website on a smartphone, a tablet, or a desktop, it'll offer the same seamless browsing experience every time.
Websites have become an integral part of any business. They act as the digital face of your brand. The more you invest in optimizing your company's website, the more customers you'll be able to convert. Website redesigning gives you the opportunity to make your website user-friendly so that it can engage a lead and precisely navigate him through the sales funnel. And, you don't have to redesign the entire website in one go either. Just look for what isn't working and swap it with a better element.